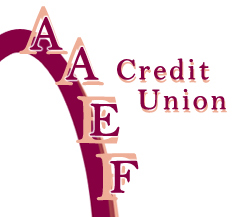 Altoona Area Employees Federal Credit Union
908 Pleasant Valley Blvd, Altoona, PA 16602 (814) 942-5431
Monday to Thursday 2:00 – 6:00pm Fridays 10:00am – 6:00pm
NOTICE OF PRIVACY PRACTICES
The credit union's directors, management, and staff respect the private nature of our member's nonpublic, private personal information. We recognize that when you supply us with this data, you expect us to respect your right to privacy regarding this information.
We may disclose some or all of the information we collect to service providers that perform services on our behalf. We may also disclose information about you under other circumstances as permitted or required by law.
We restrict access to nonpublic information about you to those employees and business partners who need to know that information in order to provide services or products to you. We have physical, electronic, and internal safeguards in place to ensure the privacy of your information.
How We Protect The Member's Personal Information
To protect your personal information from unauthorized access and use
Security measures are used that comply with federal laws
These measures include computer safeguards and secured files and buildings
Information We Collect About You
We collect information about you from the following sources:
Information we receive from you on applications and other forms
Information about your transaction with others or us
Information we receive from a credit reporting agency
Information obtained when verifying the information you provided on an application or other forms. This may be obtained from current or past employers or from other institutions where you conduct financial transactions.
We may disclose all information we collect, as described above.
Parties Who Receive Information From Us
We may disclose nonpublic personal information about you to the following types of third parties, such as but not limited to:
Financial companies, such as insurance companies
Nonfinancial companies, such as consumer reporting agencies, share draft printers, and or processors, data processors, debit/credit card processors, ATM and ACH networks, consumers reporting agencies, repossession agencies, auditors, and lawyers.
Disclosure Of Information To Parties That Provide Services To Us
We may disclose all the information we collect to third parties that perform services on our behalf. We only work with companies who agree to maintain strong confidentiality protections and limit the use of information we provide. We may also disclose information about you as permitted or required by law. These disclosures include information to process transactions on your behalf, conduct the operations of our credit union, to follow your instructions as you authorize or to protect the security of our financial records.
Disclosures Of Information About Former Members
If you decide to terminate your membership with us, we will not share information we have collected about you, except as may be permitted or required by law.